To: Housing Advisory Commission
From: Commissioner Thomas Lord
Subject: Work plan: democratized housing innovations summit
Date: June 7, 2018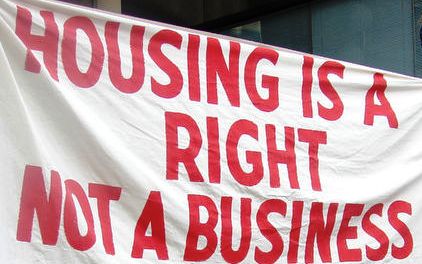 Berkeley has multiple groups of experts and activists who are pursuing or are at least interested in public policy to expand the supply of affordable housing which is decommodified and democratized.
The high priority Small Sites referral from City Council has created a context where the knowledge and advice of these groups can be gathered in synthesis of policy.
Neighborhood groups and other local interest groups are critical stakeholders in such programs.
This work plan item proposes a workshop process to convene the experts, advocates, and larger community around this work.
Output
A referral to City Council to authorize outreach to various potential workshop participants.

One or more workshops, if the experts, advocates, and interest groups are willing.
Outcomes
Hopefully, an implementation of the small sites referral that will represent some of Berkeley's best knowledge and thinking, and that will have a strong base of support.
Activities
Workshop format to be some form of public discussion and presentation among these groups, details tbd.
Required Resources
Potentially, a room and time for one or more multi-organization workshops, with public attendance.
Lead Commissioner(s)
Thomas Lord
Initial Schedule
In July, 2018, a draft letter and referral for City Council.
Sometime October through January, one or more workshops (if there is sufficient interest and if Council acts in a timely manner).